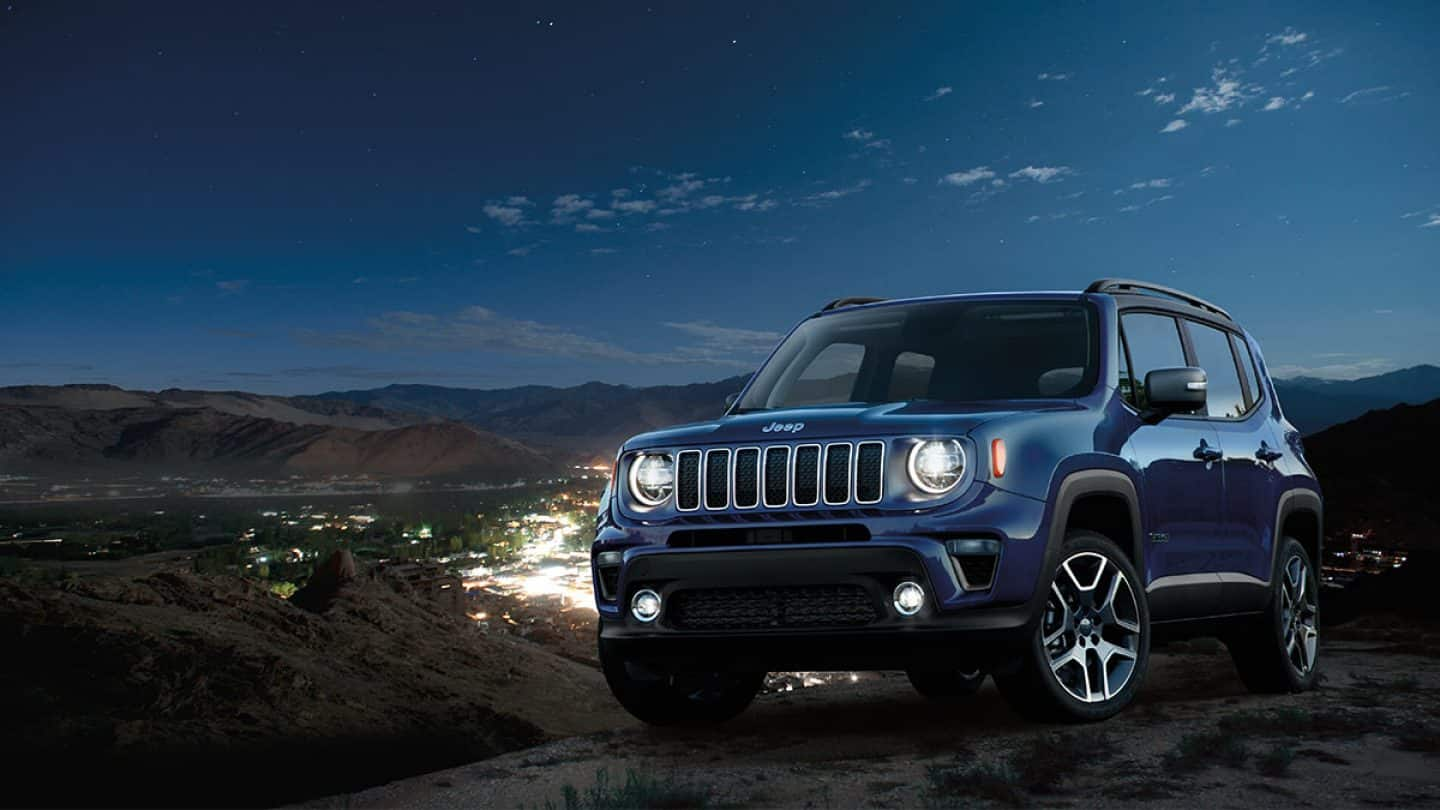 View Inventory
Schedule a Test Drive
2019 Jeep Renegade at North Star Chrysler Dodge Jeep
The 2019 Jeep Renegade is a subcompact SUV that has many great features. Drivers everywhere love this SUV. With this in mind, there is sure to be a 2019 Jeep Renegade for you. Here are some things to keep in mind when looking for your new Renegade.
Engine Performance
Nine-speed automatic transmission
All-new 1.3-liter turbocharged inline-4 engine
200 lb-ft torque
Safety Features
Lane keep assist
Blind-spot Monitoring
Active braking
Vehicle Design
Over 50 cubic feet cargo room
Multiple seat configurations
Sunroof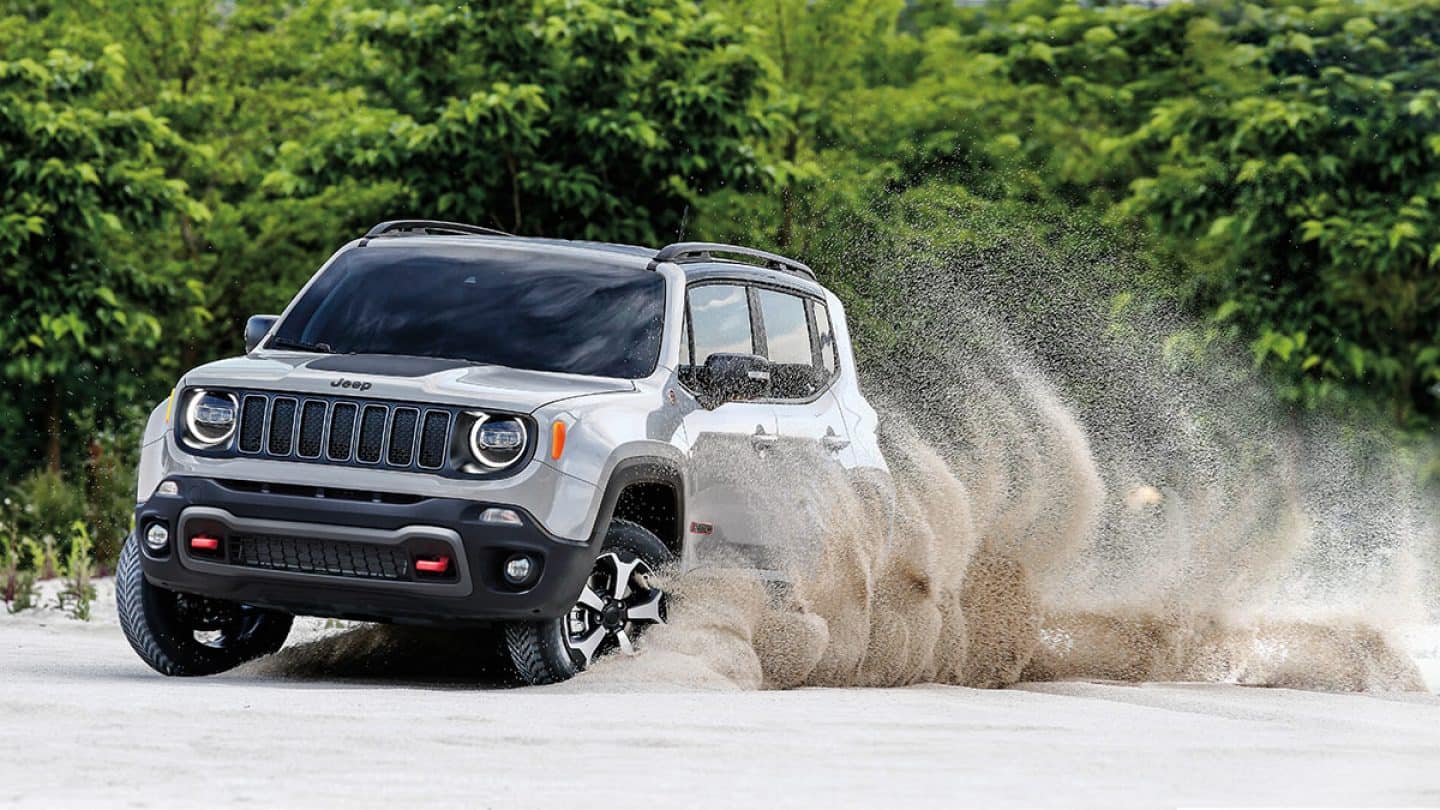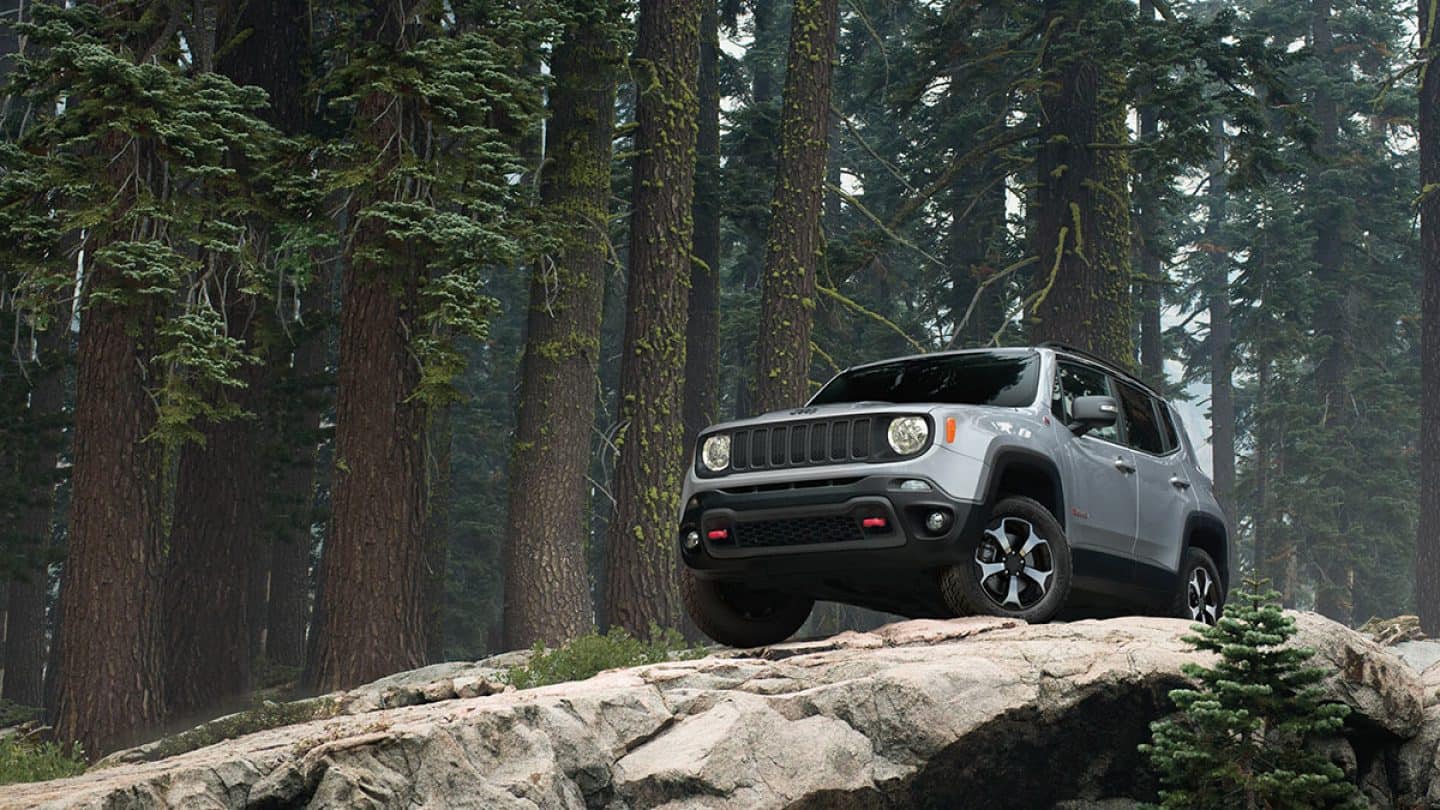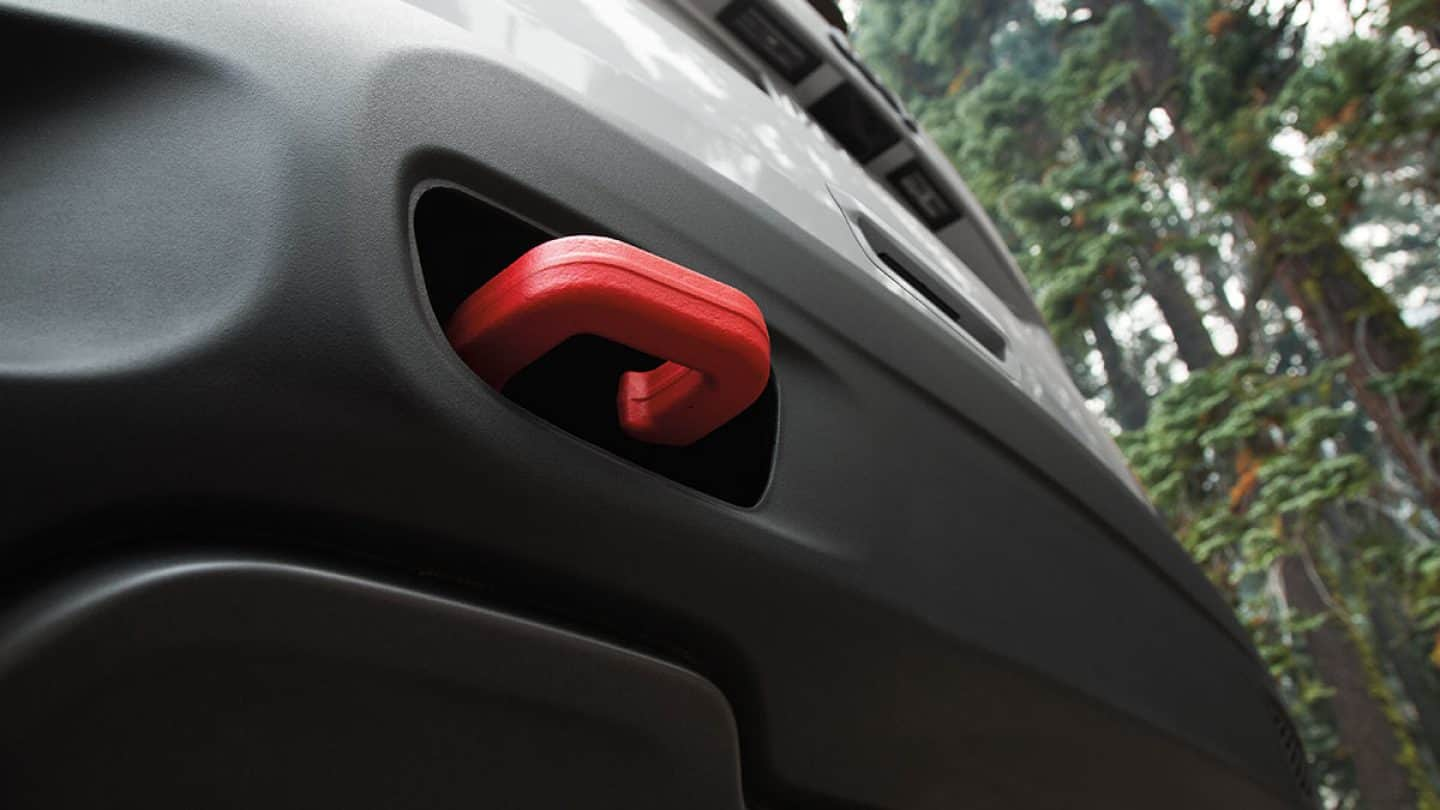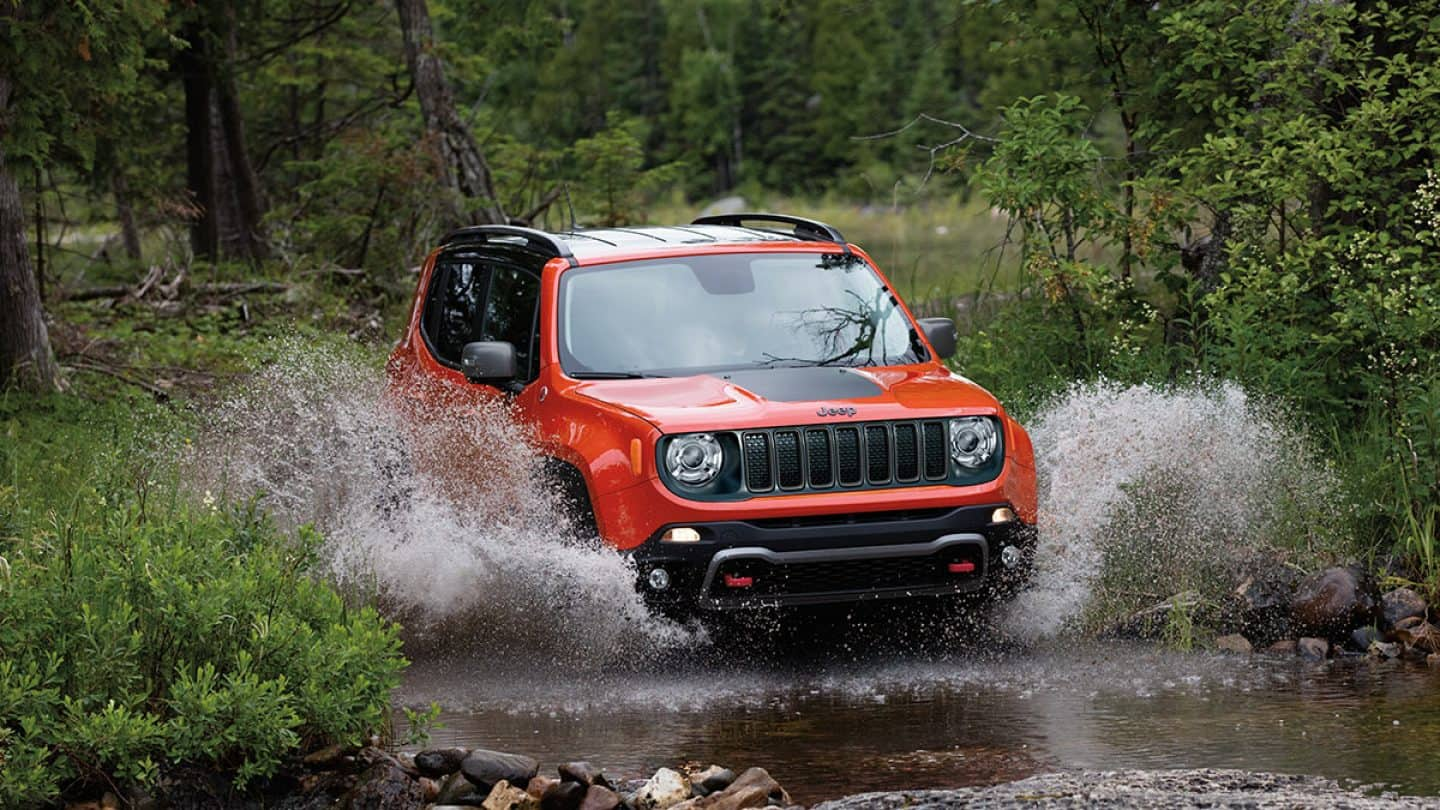 What safety features come standard on the 2019 Jeep Renegade?
The 2019 Jeep Renegade comes with a lot of features to keep drivers as well as passengers safe. Notable features include adaptive cruise control which is able to keep a predetermined distance between the Renegade and the car in front of it. There is also blind spot monitoring, which acts as an extra pair of eyes for the driver, ensuring safe lane changes on the highway. Other notable features include active braking, lane keep assist, and a plethora of airbags to keep drivers and passengers alike safe in the SUV. Another feature that drivers of other cars appreciate is the Automatic High-Beam Headlamps feature. This allows the SUV to sense when the high beams should turn on when it gets dark or turn off the headlights when there's another vehicle coming at you with their lights on.
Are there any notable design features for the 2019 Jeep Renegade?
For 2019, there are several features worth noting. First, there's no manual transmission option like before. This was done to boost fuel economy and make way for a new engine option. Inside the SUV, drivers will find over 50 cubic feet of cargo room. There are also different seat configurations to give customers more options in terms of what they can pack in the SUV. The outside of the vehicle has been described as a greatest-hits mixtape with DNA from the iconic Wrangler and the luxury of the Grand Cherokee. Customers agree that the 2019 Renegade definitely looks more modern than retro, which is surprising considering how many original Jeep design features were put into the SUV. This SUV comes in four trims titled Sport, Latitude, Limited, Trailhawk.
What engine comes standard on the Renegade?
For engines, the Jeep Renegade has two options. The first option comes standard on the Sport and Latitude trims. The 2.4-liter inline-4 engine comes with 180 horsepower and 175 lb-ft of torque. The second option comes standard on the Limited and Trailhawk models. The all-new 1.3-liter turbocharged inline-4 engine boasts 177 horsepower and 200 lb-ft of torque. Both of these options come paired with a nine-speed automatic transmission and both can be upgraded from front-wheel-drive to all-wheel-drive. The major difference between these two engines is the towing capacity. The 2.4-liter engine is able to tow up to 2,000 pounds, but towing isn't recommended for the 1.3-liter engine.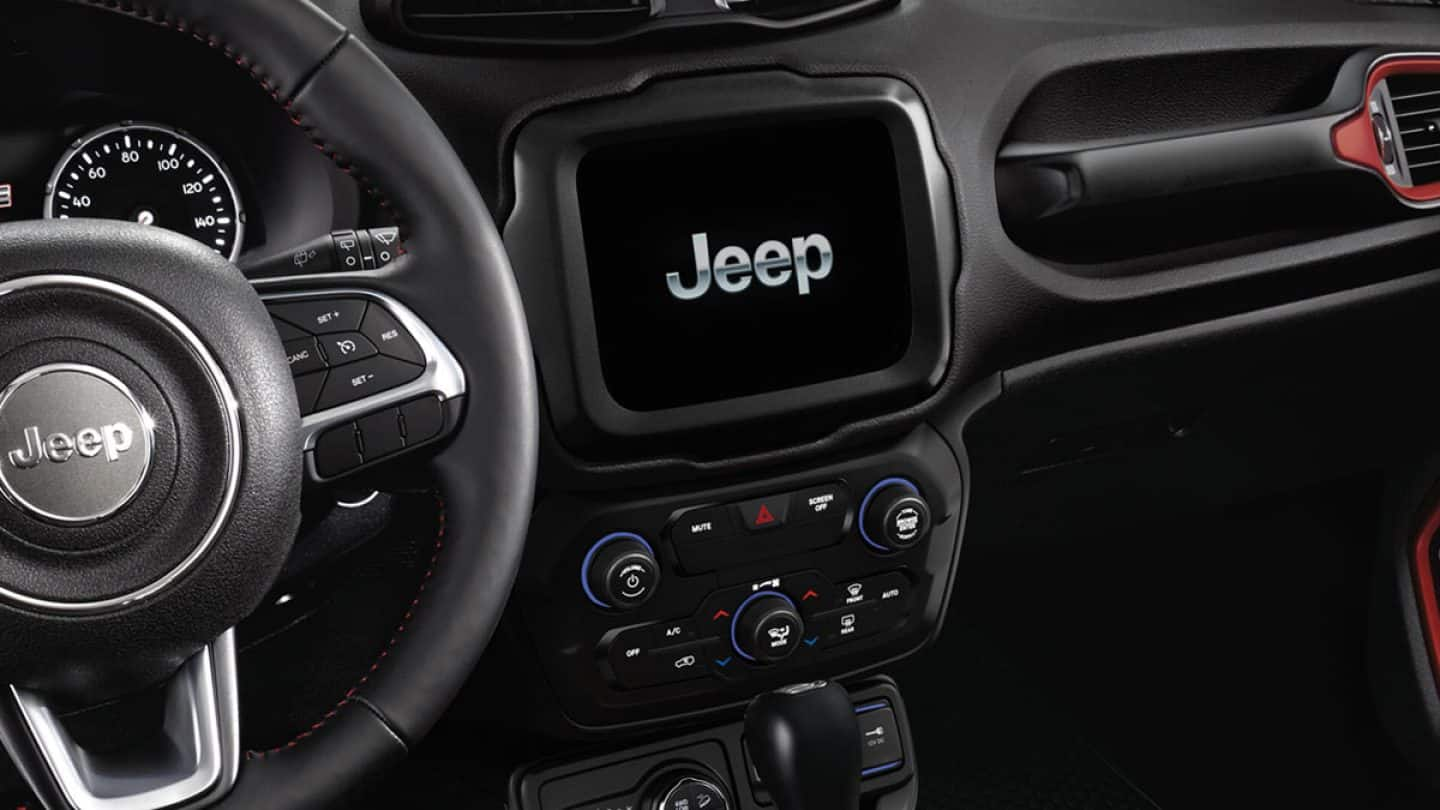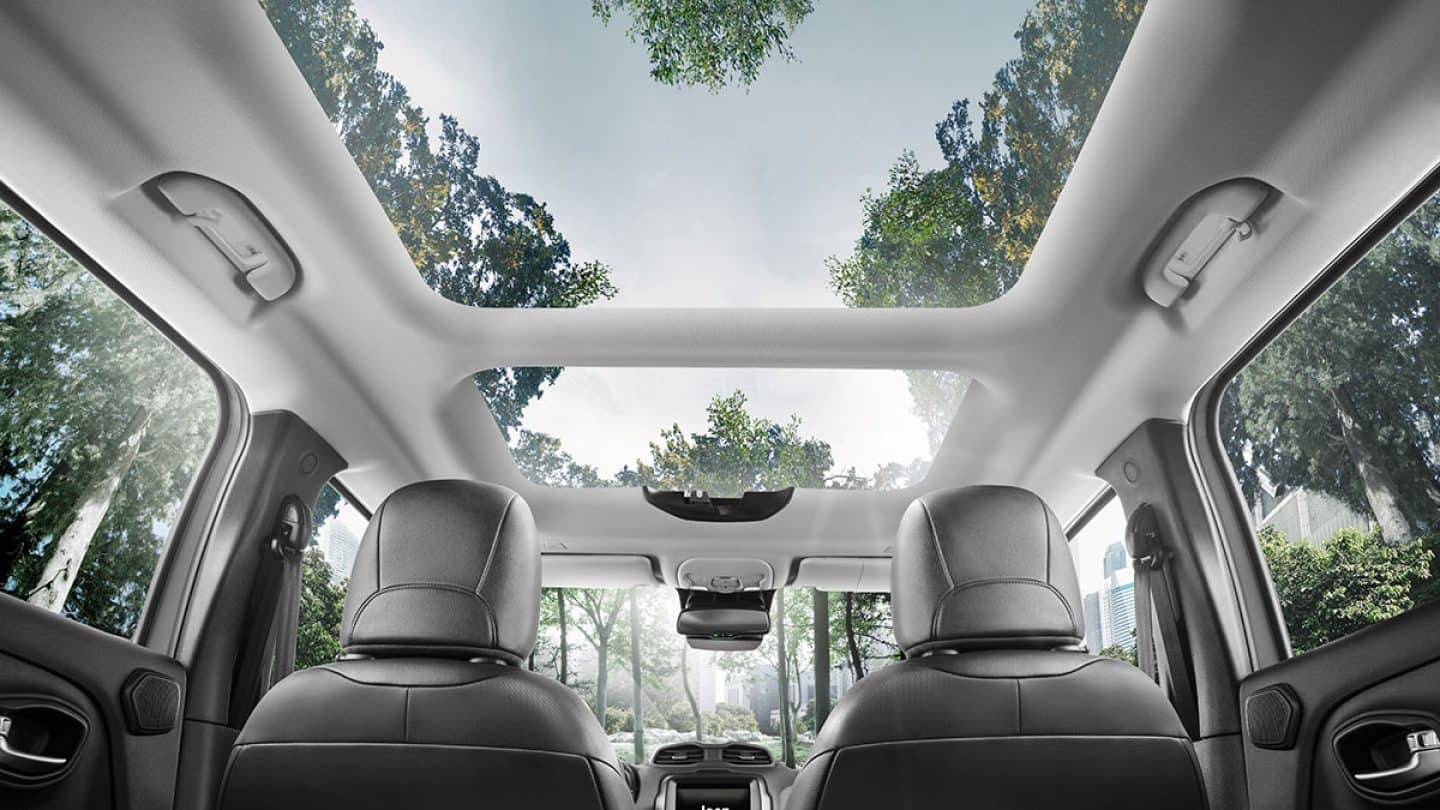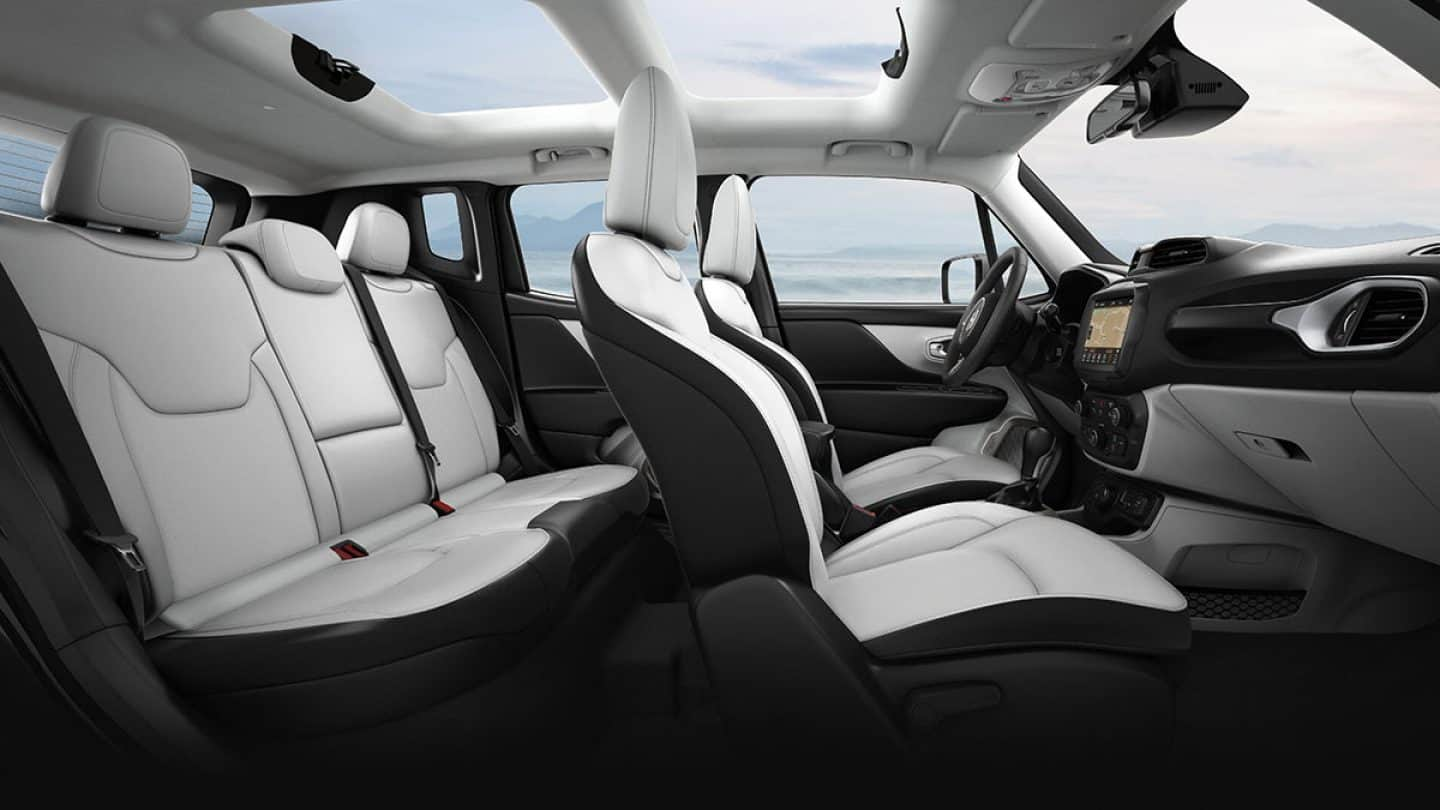 Final Thoughts on the 2019 Jeep Renegade
In the end, the 2019 Jeep Renegade is a great choice for anyone looking to go on an adventure alone or with friends. No matter where you are looking to travel, the 2019 Jeep Renegade will get you there in no time. With all the safety features, drivers can rest assured that they and their passengers will be able to get their destination safely with minimal trouble. Passengers will also have plenty of legroom, making long road trips comfortable and relaxing for all. If traveling alone, the Renegade is able to hold surfboards or even canoes and kayaks. Even with those in the SUV, the Renegade will still be able to hold more cargo in the 50 cubic feet of the vehicle.
Apply for Financing
Schedule Service